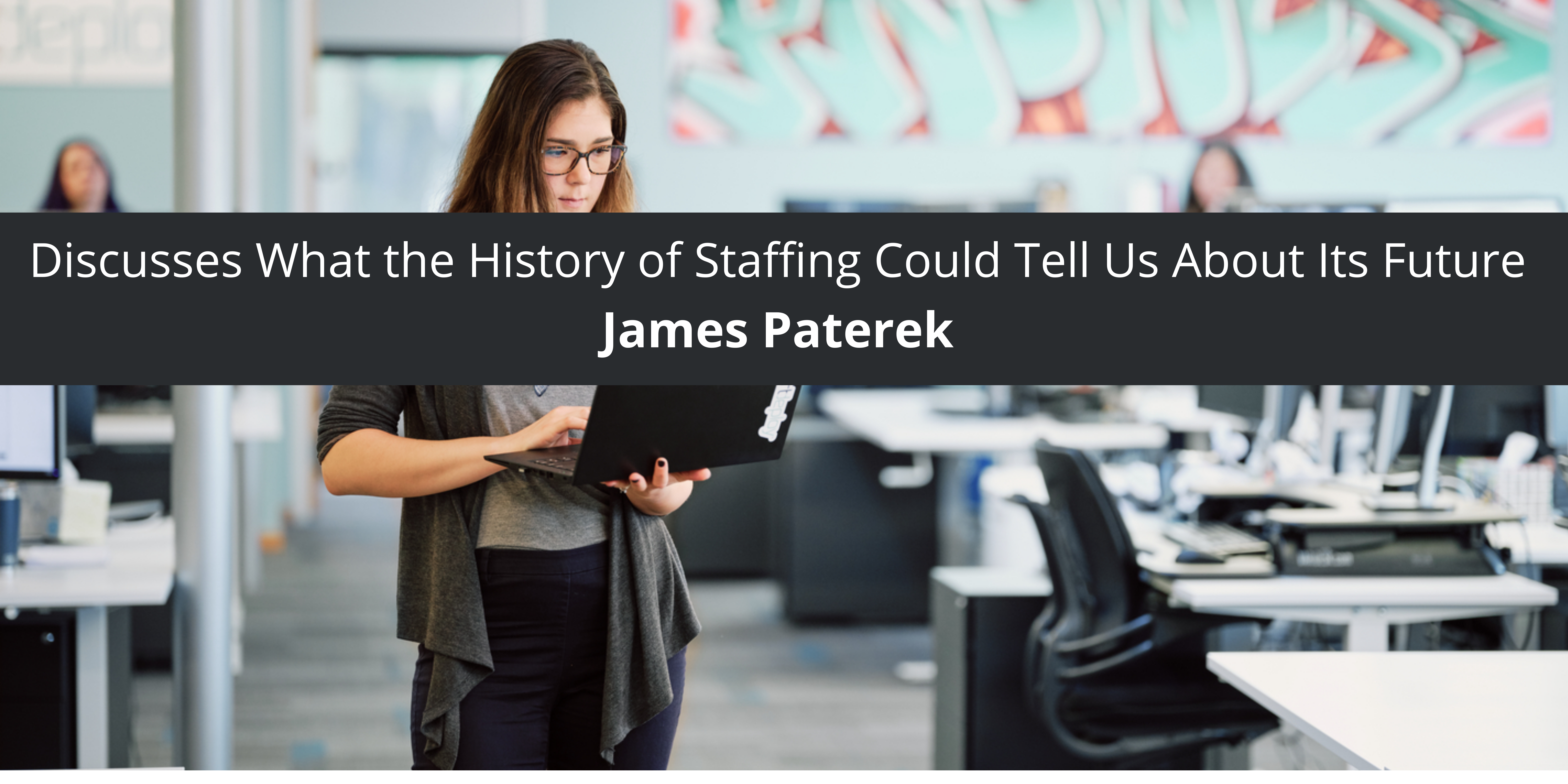 James Paterek has helped many facilities with healthcare staffing and other human capital services in his extensive and successful career. Recently, James Paterek did a deep dive into the history of staffing and discovered a handful of essential points that he believes will point the way to the future. It is fascinating to learn from past mistakes and use them to enhance your overall staffing capabilities and ultimately improve your client's bottom line.
The History of Staffing is Something James Paterek Fully Understands
While it might not seem like this field would be all that old, James Paterek has done his research and knows that staffing is almost as old as the modern economic work structure. For example, the first known staffing agencies opened in the 1890s and were called stevedore companies. These businesses worked to find people employment by pitching them to various factories, shipping industries, and industrial facilities.
And these early companies had many of the same traits as modern staffing companies, in a way that may be very surprising. For example, these companies start by assessing their capabilities and figuring out where they were best suited. While these individuals were often at the whim of indifferent or even cruel placement officials, the overall experience was virtually the same – Just-In-Time labor when and where it was needed.
As a result, James Paterek believes that it is possible to draw lessons from staffing's past to help your healthcare facility thrive today. For example, as staffing improved and better methods for pairing up workers were created, a surge in employment efficiency resulted. This benefited companies by providing them with an expert group of professionals who could handle the demands of a medical facility with relative ease.
And many of these advances focused on better understanding how personality can affect a person's fit within a company. In the past, staffing firms primarily focused on a person's training and experience. Character or morality rarely entered the pictured. These days, a growing number of groups understand that a person's personality is sometimes even more important than their overall training. "Integrity is the first word in the word ICE which stands for Integrity Competence & Execution and part of our LIfeLine philosophy," Paterek explains. When we think of our people, we often think aptitude is the most important virtue; however, that's not it, but "rather attitude is 80% of an individual's success path." That coupled with integrity or one's moral compass is a powerful combination.
For instance, James Paterek has suggested examining a person's moral and ethical background when hiring because this can impact the type of care that they will provide to their patients. For example, some people may not agree with specific treatment options and may balk against providing them or rebel against them. This situation is not easy to manage and could result in problems with a patient's overall health. "Things are never black and white, and we need to learn to navigate in the gray by carefully listening. It's the old adage, God gave us two ears and one mouth, so we ought to listen twice as much as we speak." James Paterek explains.
The future of staffing has to focus even more on understanding a person's personality, attitude, and the unique impact on their placement at a healthcare facility. As a result, a growing number of staffing firms are integrating intensive screening processes that gauge these factors, including detailed quizzes and tests that give a better understanding of a person's innate qualities. In this way, those harder-to-gauge factors can be more easily understood before hiring.