Business executive James Paterek recently discussed how you can succeed as a small business owner during a pandemic.
The COVID-19 pandemic has devastated small businesses across the country. Many have shuttered their doors and others are simply waiting, hoping the pandemic will pass before they have to call it quits. However, the small businesses that have been able to adapt and use innovations to generate business and new opportunities have risen to the top. Business executive James Paterek recently discussed how your small business can succeed despite the challenges of the pandemic.
"The coronavirus pandemic has made online presence more important than ever," James L. Paterek said. "Businesses that have been willing to embrace this are the ones that are showing greater success."
James Paterek explained that one of the easiest and most affordable ways to improve online presence is to be more active on social media. The pandemic has pushed people indoors, which means they're spending more time on their smartphones, tablets, and other devices. James L. Paterek added that business owners could reach out to others and form new business relationships in addition to posting on social media.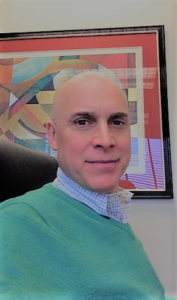 Social media has also been an incredible outlet for reaching customers during the pandemic. Small businesses that are actively advertising discounts, specials, and ways to order online have been able to maintain sales despite drastically fewer customers actually entering the establishment.
"Being adaptable has proven the only way for small businesses to survive the pandemic," James L. Paterek said. "Tasks like adjusting your website to offer online ordering, or offering delivery even though you never have in the past, can be the adaptations that keep your business alive."
James Paterek explained that businesses have needed to pivot during these times. Many small business owners didn't worry about their online presence before the pandemic because they received plenty of foot traffic. COVID-19 has drastically depleted foot traffic, so many of these business owners were forced to update their websites, open online stores, and offer various shipping or delivery options.
"The restaurants that immediately began offering online ordering, online payment, and delivery options are the ones we've seen surviving and succeeding during this pandemic," James Paterek says. "The ability to adapt is part of being a small business owner and entrepreneur, and this pandemic has proved it more than ever."
James L. Paterek finished by stating that small business owners must be willing to pivot toward new strategies, become more digital, and optimize business spending to come out of this pandemic on top.